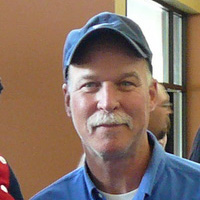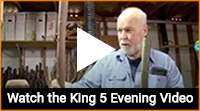 Take a Hike with the finest in handcrafted walking sticks, hiking sticks and canes from the Pacific Northwest, handcrafted in Eatonville, Washington beneath the shadow of Mt. Rainier.
Your stick will provide a sturdy and durable hiking companion invaluable for maintaining balance and footing on trails and through streams.
All of our sticks are carefully hand-selected and harvested in the forests of the Pacific Northwest, on both public and privately owned lands, by hand using a bow saw & pruning shears. Enjoy your walking stick, it's made to last a lifetime.
---
With regret I will not be able to receive anymore Christmas orders for 2020. I will complete all current orders. If you have discussed a Christmas order with me you may proceed to place your order. I will continue to receive orders for canes with delivery dates after the 3rd of January 2021, as well as a limited number of orders for shorter walking sticks for folks 5'6" or less. I will be spending the next several months harvesting sticks and rebuilding my inventory which has been drastically depleted over the last few years as I dealt with a physically diminishing capacity to harvest due to the deterioration of both knee joints. A year and a half ago I underwent double joint replacement and have made a full recovery. It will take sometime to rebuild my inventory, but I will, once again be taking orders for walking sticks, hiking sticks and staffs in a full range of sizes by late spring. Again, I do have a limited number of walking sticks for people 5'6" tall or shorter. I will, in addition to orders for canes, continue receiving orders for sticks in this size range for delivery after the 3rd of January 2021.